KUBERA TIES WITH ZMARZLIK AT POLISH CHAMPIONSHIP SUMMIT
16/08/2022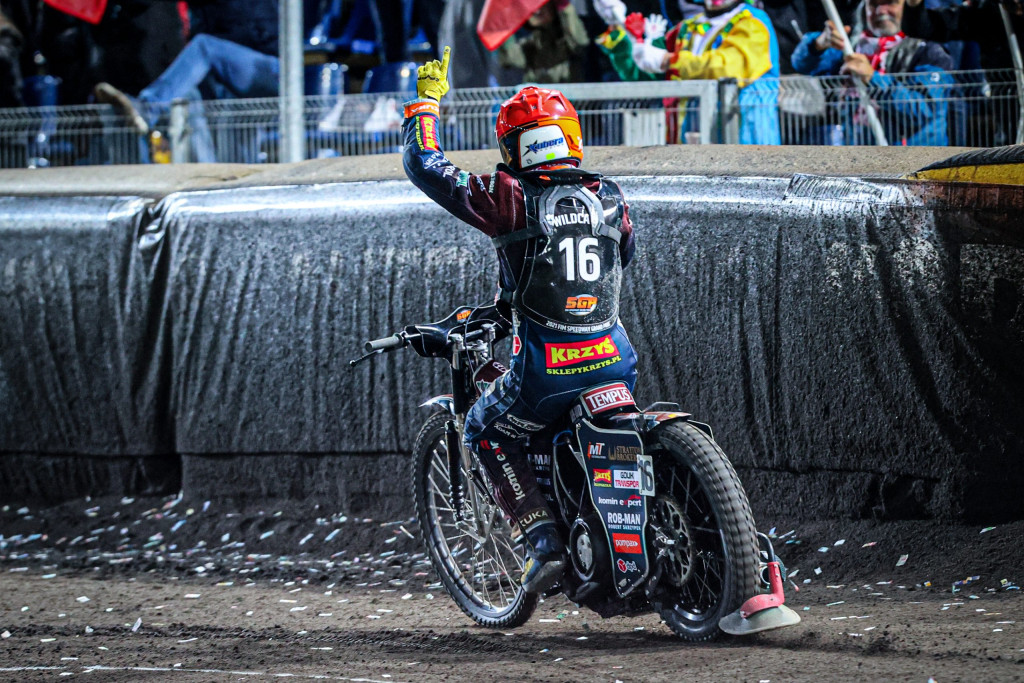 Polish shooting star Dominik Kubera surged joint top of the Polish Championship after winning round two in Krosno on Monday.
Racing in front of a lively, 4,800-strong crowd in Krosno's first-ever Polish Final event, Kubera dropped just one point in the heats to qualify for the final on 14.
He then defeated Speedway GP World Championship leader Bartosz Zmarzlik and surprise package Grzegorz Zengota in the final, which saw Maciej Janowski crash out of the race, finishing fourth.
Victory there, coupled with a bonus point for winning the most heats, earned Kubera 18 overall and he pulled level on 31 championship points with Zmarzlik at the top of the standings.
Rybnik rider Zengota joined Kubera in qualifying automatically for the final after racking up 13 in the heats. Janowski scraped into the semi-final on nine, but won it ahead of Zmarzlik, Speedway European Championship leader Janusz Kolodziej and Kacper Woryna to reach the last four. After crashing out of the rostrum race, Janowski sits fifth in the standings on 17.
Kolodziej is third on 23. He qualified for the semi-final on 12. Jaroslaw Hampel is fourth on 20 championship points after scoring six in Krosno.
Speedway GP rider Patryk Dudek fell short of the top six on Monday, registering seven points. He is now seventh in the championship on 16 points overall – level with Zengota. Woryna is eighth on 15.