FRICKE RECEIVES HOSPITAL TREATMENT ON THUMB AFTER MALILLA CRASH
19/09/2022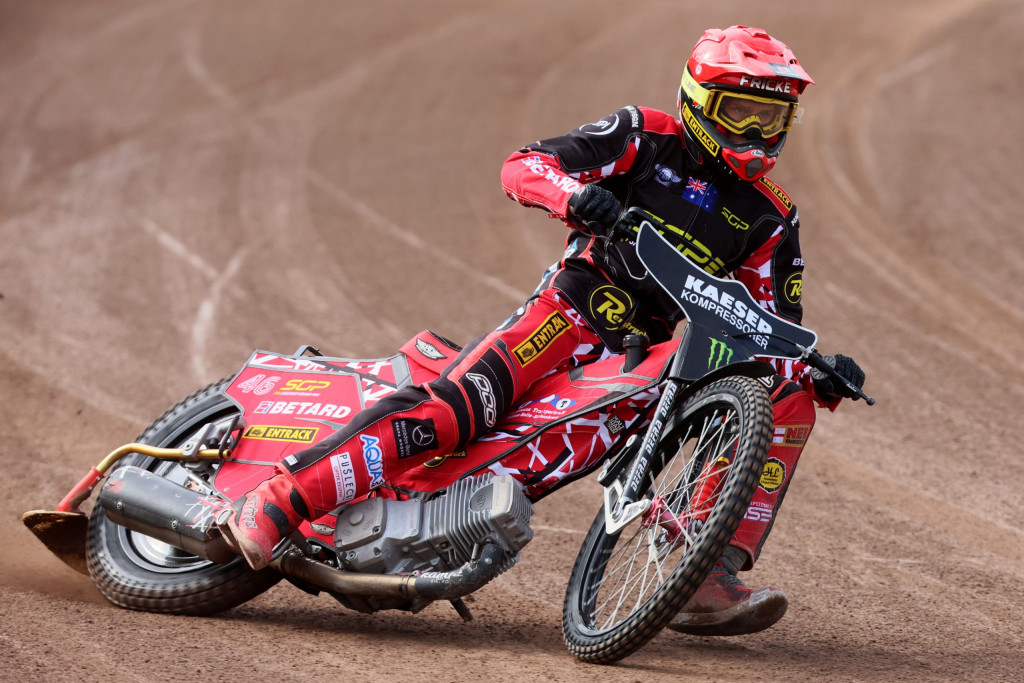 Max Fricke's manager Thomas Gaszynski has confirmed the Aussie star underwent treatment on his left thumb following his crash at the Kaeser FIM Speedway GP of Sweden – Malilla on Saturday.
Fricke was thrown over the high side of his machine after being caught by Polish rider Pawel Przedpelski in heat 14.
Despite competing in the re-run, the crash left him with a sizeable wound to the thumb. The Aussie champion withdrew from his final ride and was taken to hospital in nearby Vastervik, where he underwent a procedure to close and clean the wound and check for possible nerve damage.
Gaszynski is hoping the rider will be fit to race for his Polish First Division club Zielona Gora in their play-off final second leg at home to Krosno on Sunday, which sees Falubaz attempt to overturn a 50-40 first-leg loss and win promotion to the PGE Ekstraliga for 2023.
Following Fricke's treatment, Gaszynski explained: "There is a big wound to his thumb, and it was cut open. We just wanted to make sure there's no nerve damage or anything like that. But from what we can see, everything is in good shape. Hopefully in the next few days it will start healing up a bit and he will be ready to go for this weekend.
"It was a very nasty incident. The thumb was split open, and we had to go straight to the hospital to get some injections and clean it out. There was a lot of dirt in there and we didn't want any infections. But first and foremost was checking for nerve damage, and I think we're okay there.
"He's resting and relaxing now, and hopefully everything should be okay for this weekend. We will have some more information in the next few days."
Fricke is scheduled to round off his SGP season with the FIM Speedway GP of Poland – Torun on October 1.